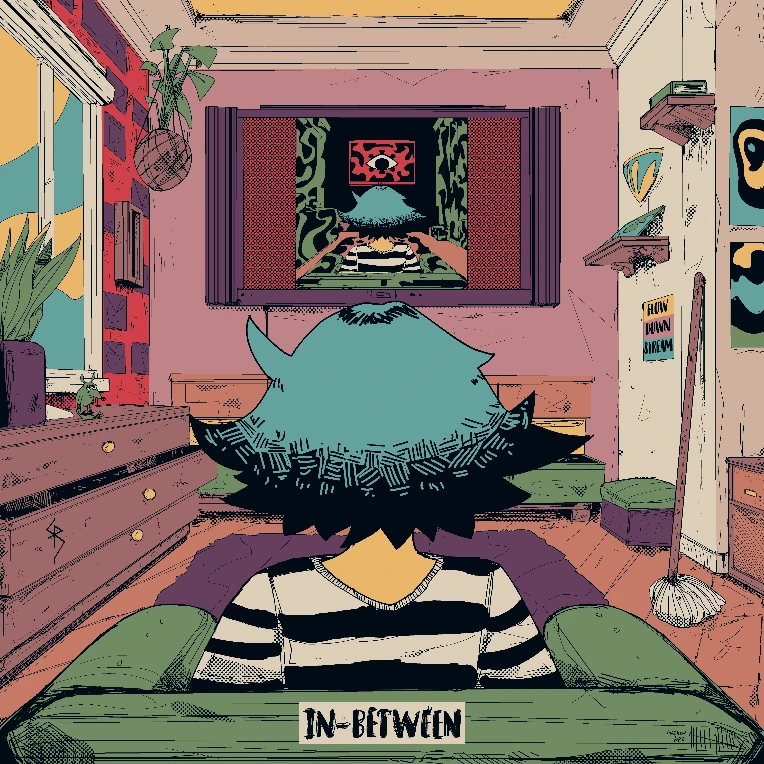 After 2 years, it's finally here for your ears!
---
Thanks to everyone who supported me and the fans lurking patiently;
From the mines of my mind I have crafted 16 pieces of sonics, one is a 13 minutes long vibe of seamless chill. The closest words I can use to describe the style of this project is DREAMCORE! LET THIS BE KNOWN THAT THIS IS DREAMCORE! I AM USURPING THE MEANING! BREATHING LIFE INTO WHAT DREAMCORE CAN BE!
Allow me to paint a preliminary mental picture of the album with some words; though I remind you that words fail me.
---
In-Between the feeling of deja-vu, inner imagery rides a wave through your mind for a striking moment.
A layer of dreams you only vaguely remember having, happening again right before your eyes. This continued repetition internally zapping your senses over and over again when least expected.
In that moment a sharp deeply familiar fear rises as a question in your mind before being dispersed by a rational doubt.
"Haven't I done this all before?... No that's crazy."
The movie continues playing and soon enough you find yourself moving on from both the striking thought and feeling. Letting it all melt into the background noise of your life.
In-Between is like a swimming pool of dreams you can willingly dive deeper into or float comfortably atop of.
---
Thank you
To @MatthewLopz for the Cover Art
To @littlbox for threatening me to release it
To @Kolumbo for slaving away on rotoscoping that ended up corrupting files on his computer
And all the fans that lurk around my art.
Hope these sounds immerse you deeper into your own thoughts. Or even reveal some hidden ones. All these works were deeply healing to my heart and I wish some semblance of that rubs off on anyone who listens.
LINKS